Guy Distaffen's Personal Web Page

Don't forget to bookmark my site - http://guy.distaffen.com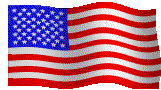 Feel free to donate.
My hobbies and interests
---
-- Multiple Sclerosis --
I was diagnosed with Multiple Sclerosis in the early part of 2005. The doctor is trying to find the best method of keeping it under control.
My neurologist started me on Copaxone, then switched me to Avonex and, finally, to Rebif. The Copaxone didn't seem to work, and the side effects from taking the Avonex got to be too much for me. We are hoping that the side effects with Rebif will be more bearable and that it will help. So far, it seems to be.
The Rebif injections is subcutaneous only, although three times a week, so it shouldn't be as bad as the Avonex, which was intramuscular, once a week.

---
-- Bullous Pemphigoid --
I was diagnosed with bullous pemphigoid in 2007 and the doctor seems to have it under control with Cellcept, and I have finally stopped taking Prednisone after almost 5 years.
---
-- Amateur Radio --
Ham Radio
The Amateur Radio Service is fondly referred to as ham radio and the operators as hams. (No one is really sure how these terms came about, there are a lot of different theories out there.)
My interest in ham radio was sparked by my uncle, WB2EMF, back in the '70s and increased when my brother, KF2YS, got his license in the '80s. I got my license, KBØSWS, in 1995 while living in Colorado Springs, CO.
We are becoming a large ham family. My wife, KC2LNZ, got her license in 2003 and in 2007, my nephew, KC2RTE, my niece, KC2RTH, my sister, KC2SJF, and her boyfriend, KC2SJE, and in 2009, my niece KC2UJD, got their licenses. Also, my mom's cousin is W2JIT.
A few hams of notoriety:
Walter Cronkite, KB2GSD (SK)
Barry Goldwater, K7UGA (SK)
Chet Atkins, W4CGP (SK)
Steve 'Woz' Wozniak WA6BND / WV6VL
Larry Junstrom, K4EB
Ronnie Milsap, WB4KCG
James 'Lance' Bass, KG4UYY (expired)
Joe Walsh, WB6ACU
Stu Cook, N6FUP
Note: (SK) is silent key, meaning that the ham has passed away and no longer operating.

HamFest
Every spring, my brother and I used to the Rochester HamFest at the Barnard Carnival Grounds in Rochester, NY. We liked to check out the new ham radio equipment, the deals at the flea market and learn the latest news and information going on in Amateur Radio.
The last few years the HamFest has been getting smaller, with fewer vendors. I guess this is a nationwide trend.


---
-- Community Service --
ARES/RACES
Amateur Radio Emergency Service (ARES) and Radio Amateur Civil Emergency Service (RACES) provides emergency communications support as a public service during a disaster. Wyoming County ARES/RACES supports our local government agencies and the Genesee Regional Red Cross of the American Red Cross, in times of need.
I am an Assistant Emergency Coordinator (AEC) for the Wyoming County ARES. I am the Net Control Station for the 12:00 PM (Eastern Time) Saturday session of the Wyoming County ARES Net. Also, I am the Webmaster for Wyoming County ARES/RACES.
Some examples of ham radio during emergencies:
After the New York City terrorist attack in 2001
The Indian Ocean tsunami in 2004
Hurricanes Katrina, Rita in 2005, Gustav and Ike in 2008 and the recovery afterwards.
Wildfires in various states and throughout the years.
Amateur Radio Today (MOV format, Length-6:36, 70.8 MB) - a video narrated by Walter Cronkite and produced by the ARRL.
SKYWARN
SKYWARN gives the National Weather Service (NWS) real time reports of severe weather, so that they may issue the proper warnings to the media. I am active with the WNY SKYWARN, which reports to the NWS in Buffalo, New York via Amateur Radio. This gives me an opportunity to combine my interest in Amateur Radio with my interest in the weather.
My biggest interests, though, are...

My wife, Lizzy, my daughter, Lily, and my son, Isaac
---
Lizzy and I started dating September of 1999. I married Lizzy in April of 2002. Lizzy's next birthday is in days. We currently live in Silver Springs, New York.

On December 26th, 2006, our daughter, Lily Ann, was born and will be celebrating her next birthday in days. She is definitely our pride and joy.

On May 2nd, 2018, our son, Isaac John, was born and will be celebrating his next birthday in days. He is, also, our pride and joy.

Check out Lizzy's personal web page. She has put a lot of work into it, and has a lot of pictures of our beautiful daughter. Although, between work and raising our daughter, she hasn't had as much time to work on it.


Miscellaneous information
---

This web page is always under construction.
It is constantly being tweaked and hopefully make it better. Check back often to see what changes have been made. Whenever any changes have been made, the updated date at the bottom of this page will show when it was done.
After trying Frontiernet, and finding that although the advertised downstream bandwidth, at the time, was the same as Road Runner at 3 Mbs, the upstream was noticeably slower. Also, looking at the logs from the firewalls and router, there was a lot more intrusion attempts from other Frontiernet accounts which slowed the speed overall.
We switched to Road Runner, since their speeds are closer to their advertised speeds and their upload speed is 1 Mbs as opposed to Frontiernet's 384 Kbs.
Both Frontiernet and Road Runner offered a faster advertised downstream bandwidth of 10 Mbs for their standard price. Frontiernet offered us a deal, the first year free and the second year for $30, so we switched back to them. However, Frontiernet has been talking about putting a 5 GB cap on their service, with actual bandwidth that is much lower than advertised and a latency that is almost twice as much as Road Runner, we switched back to Road Runner, again. Also, Road Runner has increased their standard Internet, to 15 Mbs. Frontier has backed off on their plans of a cap, after it made the news, in which they interviewed me.
Time Warner Cable has dropped the Road Runner name for their Internet and not they just call it Time Warner Cable Internet. After constant increases in the price of cable TV, we dropped the TV and upgraded our Internet to their Ultimate and are getting 50 Mbs with 5 Mbs up, now.
Time Warner Cable is contemplating instituting a tiered program with caps on their service, too. I guess we will have to wait and see what happens. Comcast is attempting to buy Time Warner Cable, if they can get it to pass the Department of Justice and whether it would be an antitrust. Comcast already has caps in place of 250 GB, which is a bit better than 5, but not really that much.
A letter to our cats.
I have been working on a web page for my mother, Darlene Distaffen, to advertise her art work and portraits that she sells.
My brother, Rob, is writing a humorous blog.
The Warsaw Penny Saver.
The Daily News, a daily paper out of Batavia, NY.
The Warsaw Country Courier is a local, weekly paper that is distributed every Friday.


---
See something interesting or have a comment?

Created: August 8, 1999
Updated: May 17, 2014
Today's date: